For more information on our Badges for Baseball program, please log in to our resource portal to access curriculum, trainings, and so much more!
Top Cops Step Up to the Plate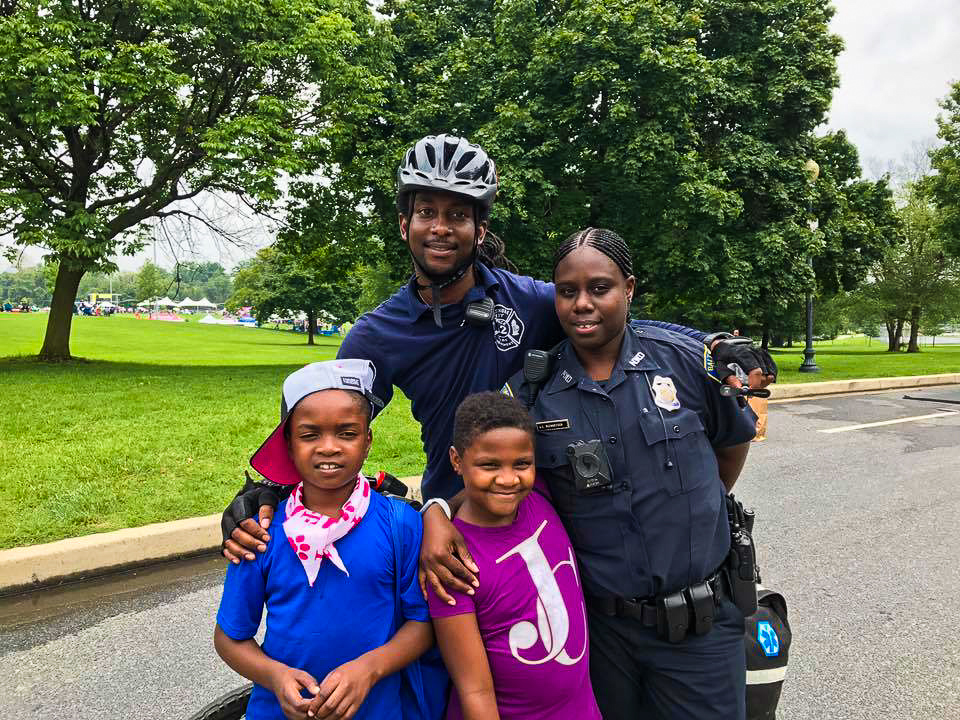 In hundreds of communities across America, vulnerable youth and law enforcement are joining forces to play and learn—building positive connections in the process.
They're part of our signature Badges for Baseball program, created in collaboration with the U.S. Department of Justice. The life-skills training program pairs at-risk youth with law enforcement mentors from local communities who use team sports to teach valuable life lessons.
Devised to deter juvenile delinquency, Badges targets America's most vulnerable youth, including those in low-income families and single-parent homes, children of parents on active military duty, and youth with disabilities.
Equally important, Badges helps repair contentious relationships between inner-city youth and law enforcement.
 
Independent studies confirm that Badges for Baseball gets remarkable results.
Empowering Youth
Each Badges site receives sports equipment, training, ongoing support, and our life skills education materials: Badges for Baseball Coaches Manual youth development curriculum and our character education flipbooks, Healthy Choices, Healthy Children.
Our flipbooks enable mentors to teach at-risk youth sound decision-making skills by discussing choices and their consequences. These handheld resources focus on:
Fitness
Nutrition
Civics and leadership
Financial literacy
Bullying
Resilience
Adaptive sports for children with disabilities
Quickball
Bigger and Better
Each year, our youth partners run Badges in several hundred communities across the U.S. - touching the lives of over thousands of youth with the help of more than 2,700 mentors.
We're always looking to grow our team. To find out how you can join Badges for Baseball, contact info@ripkenfoundation.org. Set up your free account to access our training tools and resources for coaches and mentors in our Resource Portal.

"Two of our program participants have become very confident young men and returned to our program as mentors. Each week, they help the law enforcement officers with the activities and lessons. It has been an honor to watch these young men become role models and someone our new mentees can look up to."

–Prince George's County (MD) Police

 
Team Cops and Kids
To promote positive relationships between law enforcement and kids, we launched our #TeamCopsandKids social media initiative. Mentors tag photos and videos showing the positive experiences between and increasing trust between law enforcement and at-risk youth.
Follow the Cal Ripken, Sr. Foundation on Facebook, Twitter, YouTube, and Instagram to see how Badges for Baseball is changing communities for the better.
Badges for Baseball lessons work great with all sports and activities—from football to soccer to basketball.