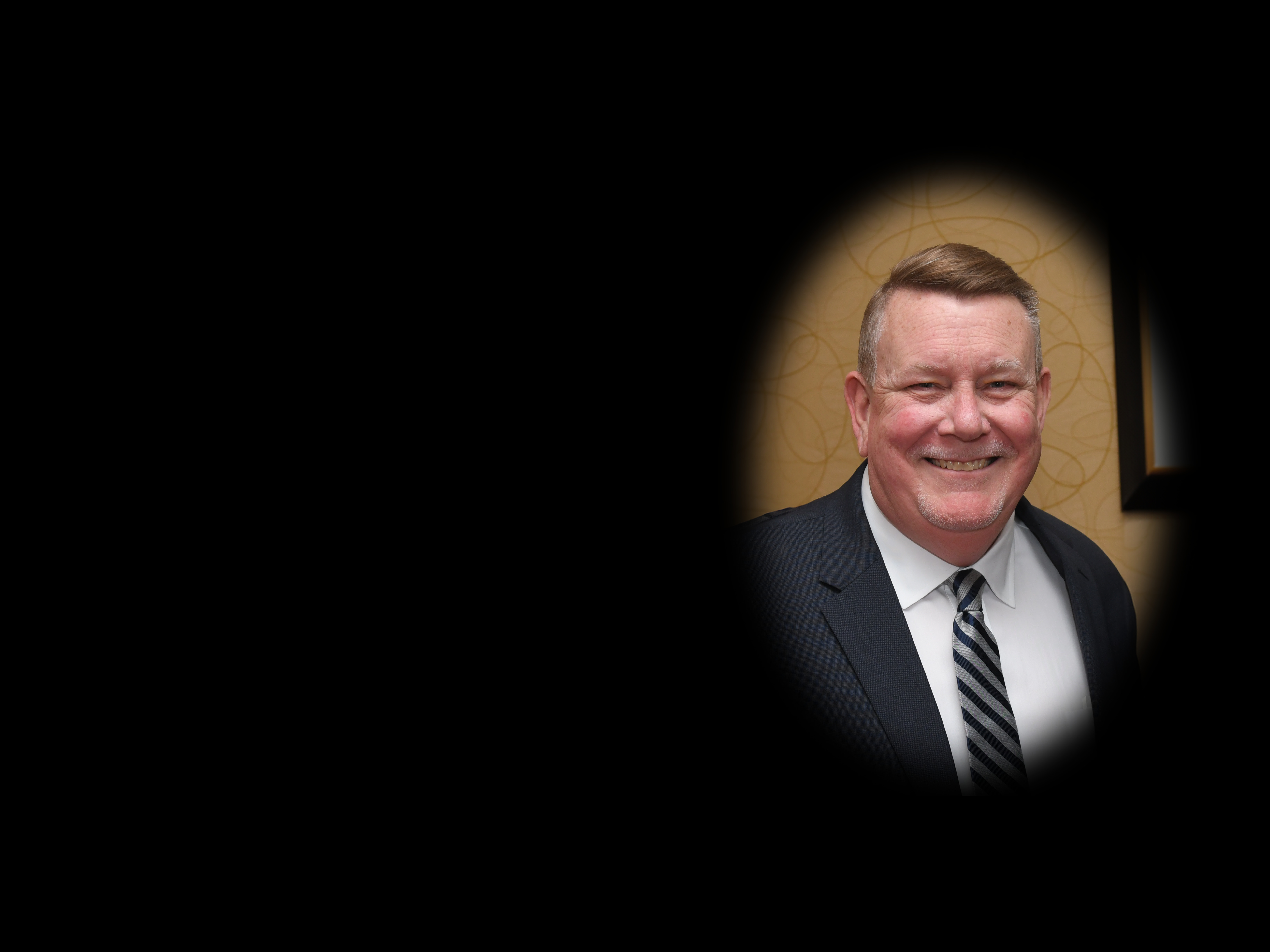 Remembering Glenn Valis
Glenn Valis was a loyal friend and treasured asset to the Cal Ripken, Sr. Foundation whose charisma and charm will be remembered for years to come. As Senior Vice President of Ripken Baseball and CRJ, Inc. for the last 18 years, he supported our mission and the underserved youth we served from behind the scenes in a truly impactful way. He was passionate about helping others and did it with intelligence and grace every single day. Before joining the Ripken family, he served as a member of the Baltimore City Police Department for over 21 years and eight years as the Unit Commander of the Executive Protection Unit. He was a generous man who gave his heart and resources to make the world a better place. No request was too big, no favor too small, Glenn made things happen and changed the lives of thousands of people in the process. Above all, Glenn was a family man who was a devoted husband to Renee for almost 40 years, a doting grandfather of his beloved grandchildren, Jack, Lillian, George, and Finn, and a loving father to Chris, Corey, and Jason. And, this tribute wouldn't be complete without mentioning his boundless love for his cherished Cavalier King Charles pups, Emma and Phoebe. He will be missed.
ABOUT US
Powering the Future: Our Partners in Early STEM Education
November 6, 2023
The Ripken Foundation STEM Center initiative plays a pivotal role in fostering the skills and knowledge of youth in underserved communities around the country. By providing accessible and quality STEM education, these programs empower individuals with the tools required to thrive in a job market expanding with STEM career opportunities.
Behind our STEM Center initiative, there stands dedicated sponsors whose commitment and support drive our program's success and impact. Early STEM education is indispensable for oil and gas companies, as it ensures a workforce that can meet the industry's evolving needs and contribute to technological advancements in this sector. Since the Ripken Foundation's STEM Center program's inception in 2016, we have partnered with several oil and gas corporations and the foundations that support them that have committed to aiding our mission, including the Chase Foundation, Chord Energy, ConocoPhillips, Devon Energy, Diamondback Energy, EOG Resources, the Estelle H. Yates Foundation, ExxonMobil, Flogistix, Marathon Oil, the Permian Strategic Partnership, Repsol, and XTO Energy. With the support of these remarkable companies, the Ripken Foundation has installed over 400 STEM Centers in 23 states, impacting over 132,000 kids and 3,000 educators and mentors.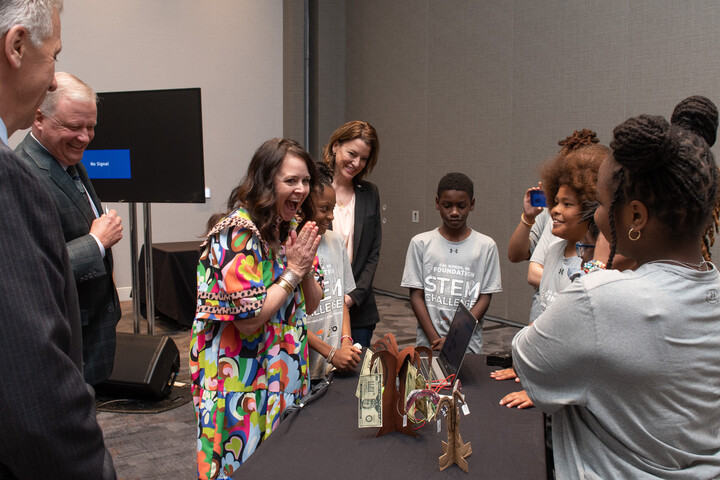 Courtney Wardlaw, the STEM Expansion Manager at ExxonMobil, who serves on the Ripken Foundation Board introduced to the Foundation and our STEM program to XTO Energy, a subsidiary of ExxonMobil, who opened the first middle school STEM Center in the Permian Basin at Midland ISD's Young Women's Leadership Academy. Courtney and ExxonMobil have continued their support by collaborating with school districts and Native American tribes to open additional Centers across the country.
STEM education is at the heart of ExxonMobil's charitable giving. ExxonMobil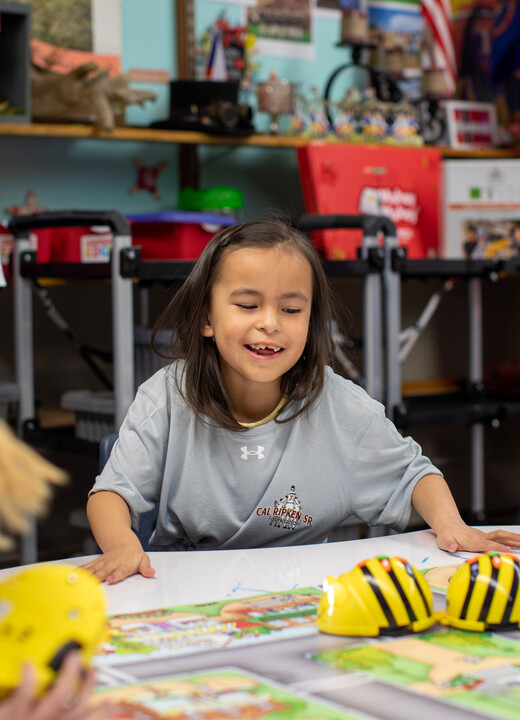 and the ExxonMobil Foundation have invested $1.6 billion to date in support of education in areas where they operate globally since 2000. "As we navigate the world's energy transition, ExxonMobil is interested in increasing the number of youth to be the next generation of engineers and scientists," said Wardlaw. "STEM education is at the heart of growing the future workforce of our industry."
Early STEM education is a cornerstone of workforce development, as it prepares youth for STEM careers by developing and nurturing important skills needed to succeed. Early STEM education helps provide youth with a foundation for critical thinking and problem-solving skills, as well as sparking innovative and entrepreneurial thinking. Our STEM initiative also helps to address the skills gap and promotes equity and inclusion by providing an early introduction to STEM subjects to children of all backgrounds.
"The ExxonMobil Foundation is making significant investments in teachers and students by providing high quality STEM learning opportunities to inspire the pursuit of engineering careers," said Wardlaw. She continued, "The Cal Ripken, Sr. Foundation STEM Centers are great examples of introducing students to STEM concepts at an early age and encouraging interest in STEM fields."
Looking to the future, Wardlaw says, "ExxonMobil and XTO Energy are proud to be an early supporter of the Cal Ripken, Sr. Foundation's STEM initiative to provide underserved youth in disadvantaged neighborhoods the opportunity to participate in STEM learning with an emphasis on collaboration and critical thinking." Carrie Lebow, Chief Operating Officer at the Ripken Foundation, echoed this statement. "An early STEM education program is the foundation upon which we build a brighter future for our children, empowering them with the tools to innovate, solve problems, and shape the future of the workforce. We are so grateful for ExxonMobil and our many incredible partners that help make this initiative possible," said LeBow. Together, we can empower the next generation through education and pave the way for STEM excellence in underserved communities.

~end~
Reach & Impact

In 2022-23, the Ripken Foundation collaborated with 597 local youth-serving partners and law enforcement agencies in 374 cities and towns in 46 states, Washington, D.C., and Canada to impact over 1.3 million at-risk youth. The Ripken Foundation Portal, which gives mentors access to our program curriculum guides, impacted 410,296 of those at-risk youth. In addition, we now have 430 STEM Centers completed in 23 states giving nearly 134,000 kids the early exposure and hands-on opportunity to explore Science, Technology, Engineering and Math.

Mentoring

In 2022, over 10,000 coaches, law enforcement officers, teachers, volunteers, and other youth mentors worked with the kids in our programs. Badges for Baseball, our signature crime prevention and mentoring program, impacted 31,121 kids in 111 communities.

Youth Development Parks

We're adding more of our signature Youth Development Parks every year—creating safe places to play and renewing community pride.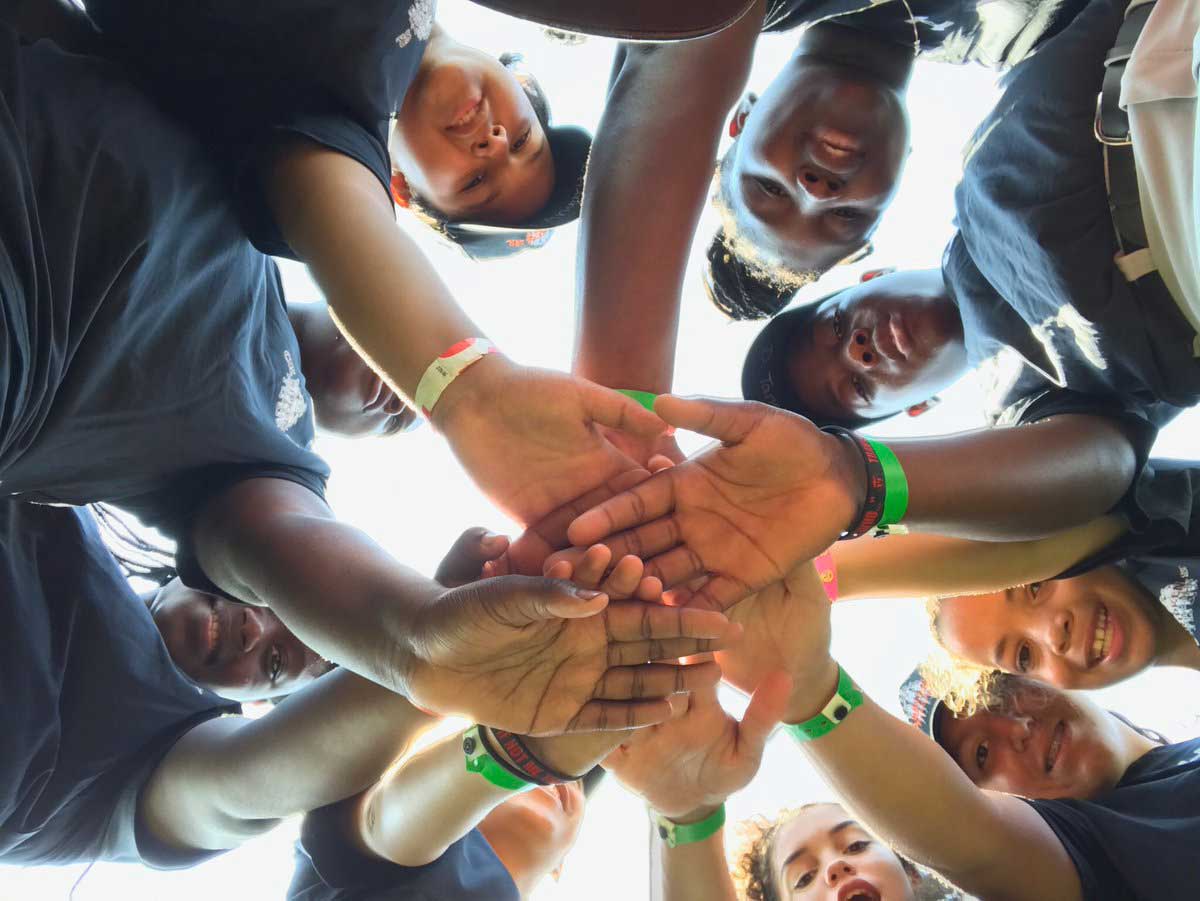 Score Big with Our Resource Portal
Create your free account to access a stellar lineup of positive youth development resources. You will find easy-to-use training materials, videos, and other tools to help coaches and mentors make a lasting difference.
Testimonials
We love to hear how the Cal Ripken, Sr. Foundation has positively impacted the lives of our mentors and at-risk youth. If you have a positive experience with the Foundation that you would like to share, please submit a story. You might be featured below or on our social media outlets!
"

I remember meeting Ernie Graham on the second day of the CRSF Summer Camp and listening to the story he told us about how he went from rags to riches to rags. I can honestly say that the summer camp was the reason I came back to school and decided to become a smart athlete.

"

Cornell Powell

Former Cal Ripken, Sr. Foundation Summer Camp Participant

"

The Badges for Baseball program was a 100% law enforcement participation program and the kids that participated were at-risk kids who would never speak or communicate with the police. That has changed drastically, these kids now run up to the police cruisers and they want to talk to the police.

"

Sgt. Randy Shaw

Stafford County, Virginia

"

The Badges for Baseball program has yielded results that were unforeseen. The relationships made will be lifelong and the Green Bay Police Department is eager to continue on with the program.

"

Officer Kevin Warych

Green Bay Police Department

"

This CRSF camp trip was packed with "first's" for most of the members that joined me: it was the first time these members traveled out of state and for some, the first time at a baseball camp. Although the camp was loaded with memories, what stuck with my group of boys the most was the bonding they had with our roommates after all the activities were done.

"

BJ Kolb

Boys and Girls Club of Green Bay

"

I can remember back to my first day in the Badges for Baseball program. The police officers were amazing, coming out to all the practices and games. They had a big influence on me, and because of them, I am now studying to become a police officer at Fox Valley Tech in Appleton, Wisconsin. It wouldn't have been possible without Badges for Baseball.

"

Alex Steward

Former Badges for Baseball Participant

"

I have seen students come out of their shells, they are answering questions, they are building relationships with police officers and it is a very positive program in the schools.

"

Tricia Winkler

Principal, Lima South Science-Technology Magnet

"

Although our gym can be quite chaotic during the Badges for Baseball program, it has been rewarding to see the kids practice sportsmanship and leadership during games. I've had multiple students ask me, 'Can we come back every day?' It's questions like those that make all the chaos worthwhile.

"

Carrie Marsh

Mentor, Y of Central Maryland
Sponsors
The Cal Ripken, Sr. Foundation is grateful for the support of the generous sponsors who share our vision and make our work possible.